Fire Matt Patricia
Nothing more needs to be said. This is quite possibly the worst coach in NFL history. In his short stint as the coach of the Detroit Lions, he has an absolutely abysmal 10-25-1 record. That's unacceptable by any teams standards, even the Detroit Lions. The NFL is a, "What have you done for me lately" league, and the only thing he's done, is take a team that was on the rise, and sent them right back to hell.
This guy took over a 9-7 team who, in Jim Caldwell's tenure, made the playoffs two times. By no means am I a Jim Caldwell enthusiast. I think that team reached its ceiling as well, but man, at least you know what you got out of those teams. They'd go down big amount and have an amazing comeback in the fourth quarter. With this team, they play about 30 minutes.
Bob Quinn
The reason we're going through all this. After firing Jim Caldwell, Bob Quinn said "9-7 is not nearly good enough". How can these people be so bad and still keep their job? Matt Patricia should've been fired at halftime. Now correct me if I'm wrong, but this guy was the defensive coordinator with the Patriots right? And defense is his specialty right? Now I'm not an NFL coach but if you have no pass rush, and you're bad at man coverage, that's not good by any means.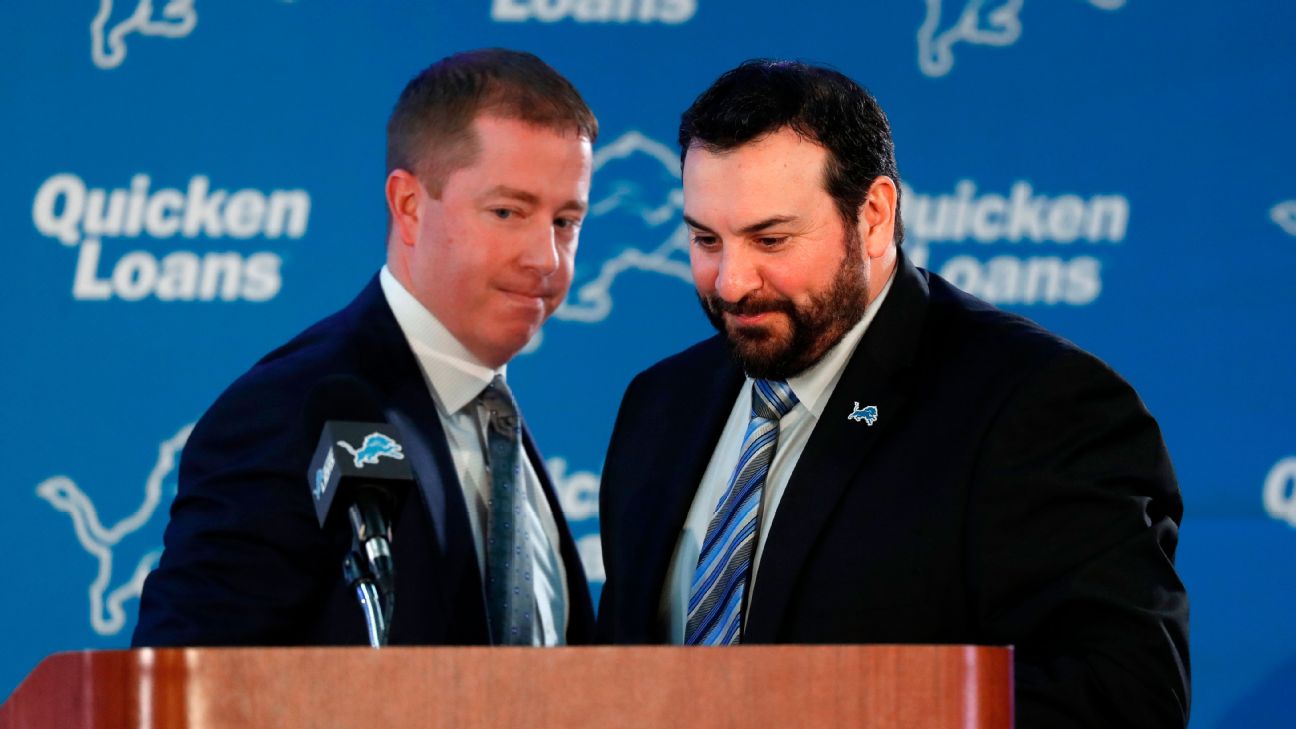 Throw this entire organization in the garbage
The fact that Matt Patricia still has a job heading into the bye week is disgusting. Matt, here's a word of advice, unemployment is tricky and states aren't paying out PUA, but we might get a stimulus, so hold on to hope, cuz if you get another job anytime this decade I would be surprised.
You know, maybe this is our fault as Lions fans. We have this high expectations of our team competing for the playoffs and eventually winning a Super Bowl, and after a promising outlook last season, we walked into this thrown together season with hope and optimism, instead of just realizing that this team is Trash. Not just regular trash, big trash.
How many coaches do you know with 25 losses that are still employed? The Detroit Lions are ranked dead last in the pass rush. Last year, opposing quarterbacks averaged about 3.05 seconds to throw the ball against the Lions. In 2019, they finished with a pass rush win rate of 24 percent. This year it's about 19 percent.
This team is trash and there's only one solution. Fire Matt Patricia. BREAK THE CURSE